The Importance Of Gutter Cleaning
As I sit down to pen this article, my mind drifts to the rain-soaked streets of Vancouver, where the gutters overflow with debris from the surrounding trees. For anyone seeking gutter cleaning services, the question on their mind is often the same: how much does it cost to get the job done right?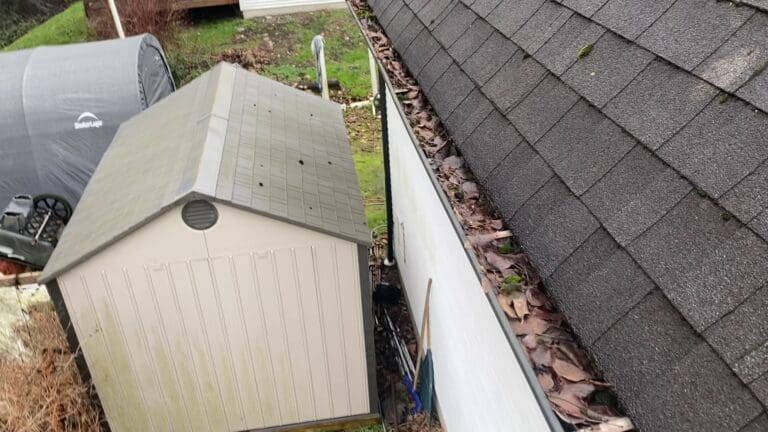 Let me tell you, my friend, that gutter cleaning is not a task to be taken lightly. One cannot simply look up and assess the state of their gutters from the ground below. No, one must hire a company that they can trust to get the job done properly, to remove every last bit of debris that may be causing a blockage in the gutter system.
At our company, we take pride in using a variety of methods for gutter cleaning, depending on the unique situation and design of the customer's home. Sometimes, we may take a more hands-on approach, cleaning gutters by hand to ensure that no debris is left behind. In other cases, it may make more sense to utilize a pressure washer or a leaf blower to remove debris from the gutters, followed by a full cleanup of the ground below.
Understanding The Cost Of Gutter Cleaning
Now, I'm sure you're wondering – how much does this essential service cost? Well, the answer to that question depends on a variety of factors, including the linear feet of the gutters and the number of trees that surround the home. But as a general rule, gutter cleaning as a stand-alone service usually costs an average of $400-$500.
The Price Benefits Of Multiple Services
However, I have some good news for you. Our customers often find that gutter cleaning is more affordable when bundled with other services like roof cleaning. In fact, we offer discounts of up to 50% off the cost of gutter cleaning when customers opt for multiple services at the same time, which often brings their gutter cleaning to a cost of $200-$250, and this is common for many other exterior cleaning companies that offer the service. So not only can you ensure that your gutters are free of debris, but you can also save some cash in the process.
In conclusion, gutter cleaning is an essential service that should not be overlooked. When searching for a company to trust with this task, remember to consider the cost of gutter cleaning, and don't be afraid to ask for quotes and prices. And if you're looking for a reliable company to take care of your gutter cleaning needs in Vancouver, look no further than our team.