Vancouver Commercial Pressure Washing Services: Shine Bright with Shine City
In the heart of Vancouver, where businesses vie for attention not just with their services but also with their curb appeal, the exterior of a commercial establishment is of paramount importance. At Shine City, we understand how pivotal cleanliness and appearance can be in shaping public perception. That's why our top-tier Vancouver commercial pressure washing services ensure that your business always stands out.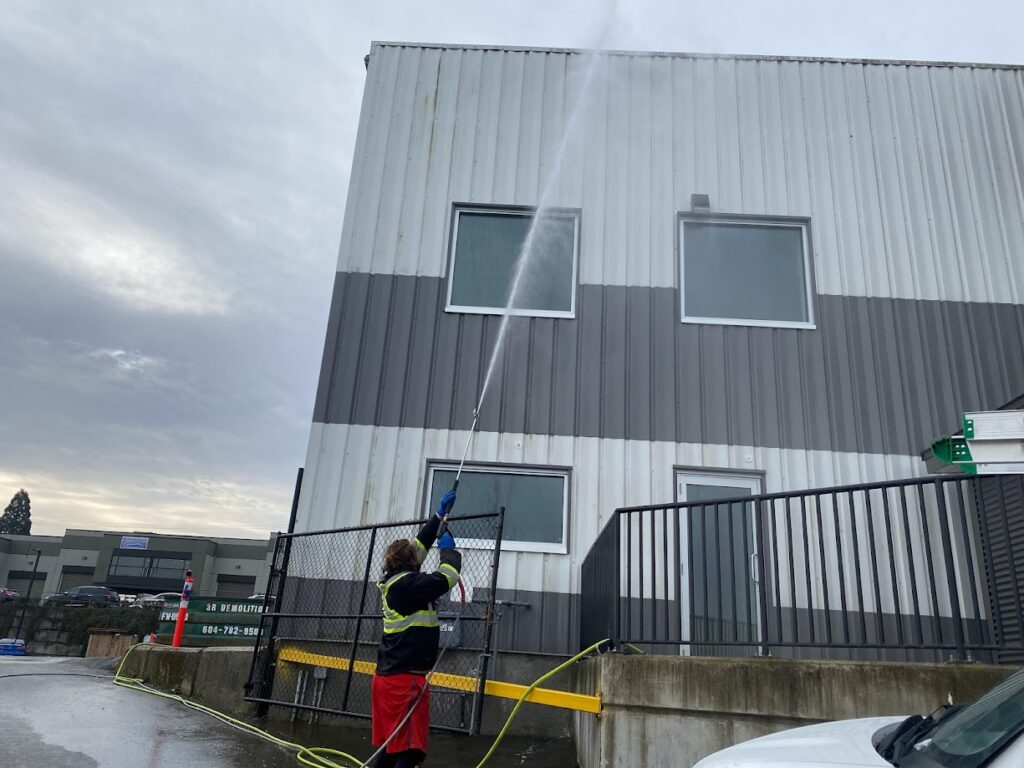 ---
The Shine City Advantage: Why Choose Our Commercial Pressure Washing Services?
Here's why Shine City should be your first choice for all your commercial power washing needs:
Extensive Expertise: As exterior cleaning specialists, our knowledge and hands-on experience in commercial pressure washing are second to none.
Comprehensive Solutions: Whether it's the facade of a commercial building, a sprawling parking lot, or a multi-level parkade, we've got you covered. Our services include:

Commercial Building Pressure Washing: Revitalize the look of your building, ensuring it mirrors the professionalism inside.
Parking Lot Pressure Washing: Remove grime, oil stains, and other residues that can tarnish the appearance of your parking spaces.
Parkade Pressure Washing: Maintain a clean, safe, and welcoming environment for your visitors and staff.
---
Elevate Your Business's Image with Shine City
In today's competitive landscape, every detail counts. With Shine City's commercial pressure washing services, not only do you ensure a clean exterior, but you also enhance the longevity of your building materials, save on future repair costs, and elevate your brand's image.
---
Frequently Asked Questions (FAQs)
1. How often should I opt for commercial building pressure washing? Regular maintenance is key. Depending on your location and exposure to pollutants, most businesses benefit from a thorough wash at least once a year.
2. Is commercial power washing safe for all building materials? At Shine City, we tailor our approach based on the material and its condition. Rest assured, our methods are designed to clean without causing harm.
3. Can you handle large commercial spaces like malls and parkades? Absolutely! Our team is equipped and trained to manage large-scale parkade pressure washing and other big projects with efficiency and attention to detail.
4. How quickly can I expect the job to be completed? The duration varies based on the project's size and complexity. However, we pride ourselves on prompt and efficient service without compromising on quality.
---
With Shine City, your business is bound to shine the brightest. Reach out to us today for all your Vancouver commercial pressure washing needs.