Surrey Commercial Pressure Washing Services: Let Your Business Shine with Shine City
Situated in the dynamic hub of Surrey, businesses know the importance of a pristine exterior. In a locale where every establishment seeks to stand out, the cleanliness and aesthetic appeal of your commercial property are paramount. This is where Shine City steps in with its impeccable Surrey commercial pressure washing services. We're not just about cleaning; we're about elevating your business's first impression.
---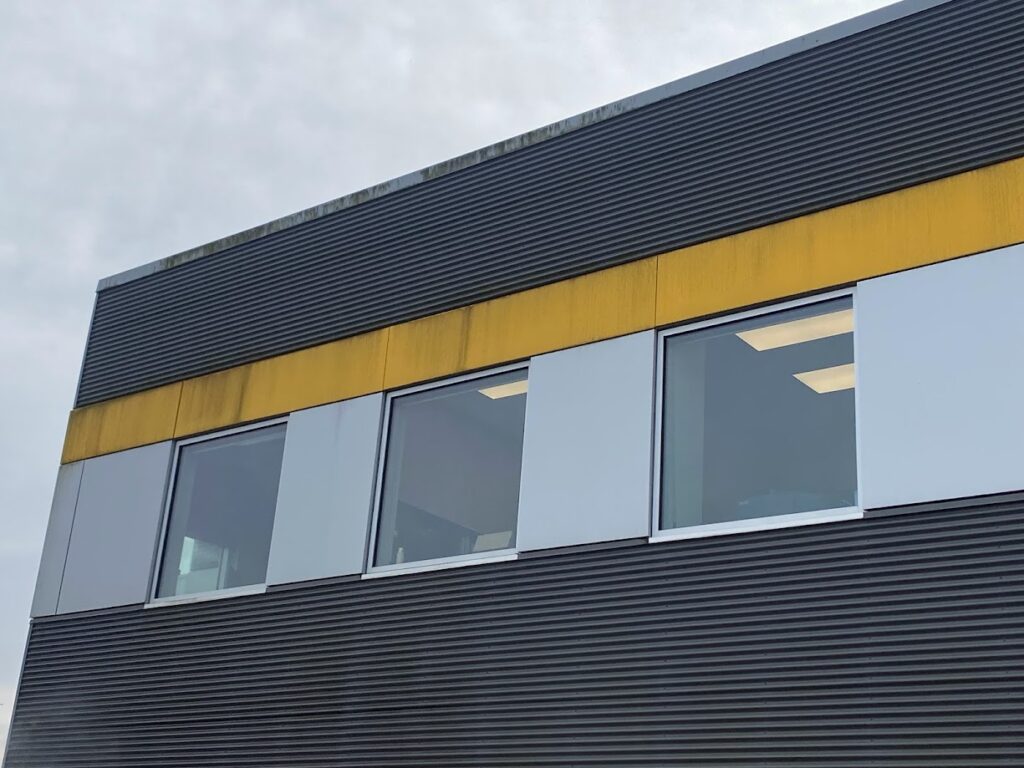 Why Surrey Chooses Shine City for Commercial Pressure Washing Services
Every business in Surrey deserves to shine. Here's why the leading establishments opt for Shine City's commercial pressure washing services in Surrey:
Tailored Expertise: We specialize in various exterior cleaning services, ensuring that our commercial pressure washing methods perfectly cater to your business needs.
Diverse Offerings: From storefronts to sprawling corporate parks, we handle it all. Our key services include:

Surrey Commercial Building Pressure Washing: Refresh and rejuvenate your building's facade, making it as inviting as the business inside.
Surrey Parking Lot Pressure Washing: Clear out oil stains, grime, and every bit of dirt, ensuring your parking spaces look clean and professional.
Surrey Parkade Pressure Washing: Create a cleaner, safer environment for both your staff and visitors with our thorough parkade cleaning services.
---
The Shine City Promise: Excellence in Every Wash
Opting for Shine City's commercial pressure washing services in Surrey isn't just a routine cleaning decision; it's an investment in your brand's image. We ensure:
Precision in cleaning, making sure no spot is left untouched.
Use of eco-friendly cleaning solutions that are effective yet gentle on your property.
A dedicated team of trained professionals committed to delivering top-tier results.
---
Frequently Asked Questions (FAQs)
1. How often should I get commercial building pressure washing services? For businesses in Surrey, given the city's climate and urban exposure, a bi-annual wash is recommended. However, high traffic areas might benefit from more frequent cleaning.
2. Are the cleaning agents you use safe for the environment? Absolutely! At Shine City, we prioritize eco-friendly solutions that deliver stellar results without harming the environment.
3. What distinguishes Surrey commercial pressure washing from other locations? Every location has its unique challenges. Surrey, with its mix of urban and green spaces, requires a tailored approach, which we proudly offer.
4. How long will the pressure washing process take? The duration is contingent upon the project's size and intricacy. We always aim to minimize disruptions while ensuring thorough cleaning.
---
Entrust your commercial establishment's exterior to the best in the business. With Shine City's Surrey commercial power washing services, you're not just cleaning; you're making a statement. Reach out to us today and let your business be the shining star of Surrey!