Welcome to Shine City, your one-stop-shop for all your Burnaby pressure washing and exterior cleaning needs. Our company is dedicated to providing exceptional services that will leave your property looking brand new. We'll be discussing our pressure washing and soft washing services, as well as our roof cleaning services, to help you make an informed decision when choosing a cleaning service provider.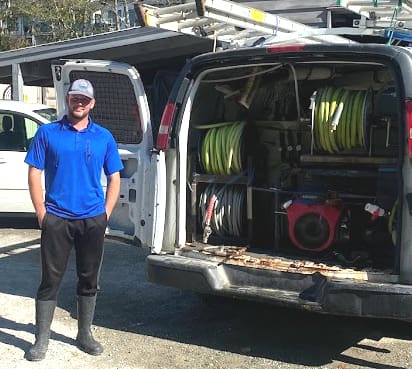 Pressure Washing in Burnaby
At Shine City, we have the expertise, equipment, and chemicals to pressure wash almost any surface, from concrete and asphalt to pavers, brick, retaining walls, decks of all types, patio covers, driveways, parking lots, and more. We understand that dirt and grime can build up over time, making your property look old and worn-out. That's why we offer professional Burnaby pressure washing services to clean and restore the appearance of your property.
Our team uses specialized surface cleaners to evenly clean surfaces without leaving ugly lines or damage to the surfaces. We also use the right nozzles to apply just enough pressure to the surfaces to be cleaned. Our Burnaby pressure washing services typically range from $400 to $2000, depending on the size of the job, the condition or dirtiness of the surfaces, and the complexity of the job. An average 2-car wide driveway often costs approximately $200 +GST.
Soft Washing in Burnaby
Soft washing is a gentle, low-pressure alternative to pressure washing. It's great for cleaning delicate surfaces that could be damaged by high pressure, including roofs, house siding, decks, awnings, and more. At Shine City, we use a detergent formula for soft washing that breaks down mildew and algae, making it easy to rinse away with low pressure.
Our soft washing services typically start around $425 and can go up to $2500 for a residential project, depending on the size of the job and the type of surface being cleaned. Our team is trained and experienced in using the right chemicals and techniques to ensure your property is cleaned safely and effectively.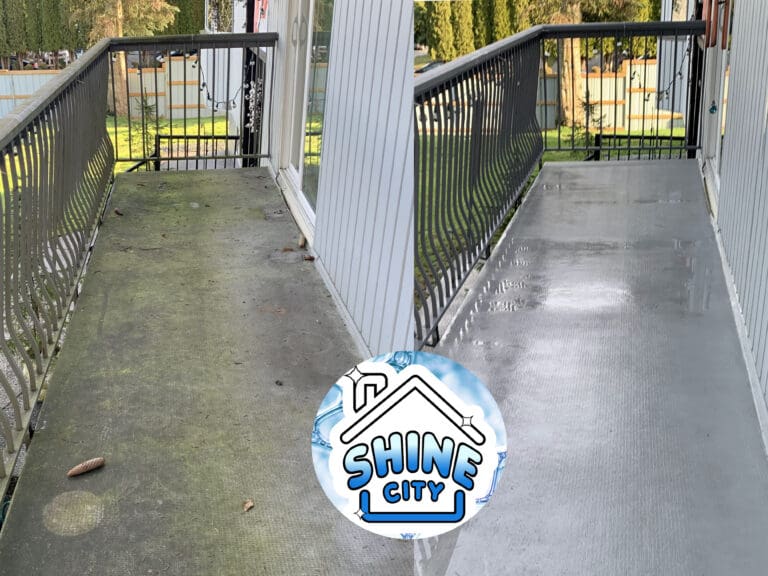 Roof Cleaning in Burnaby
At Shine City, we dont just offer Burnaby pressure washing. we understand that roof cleaning is an essential part of maintaining the appearance and longevity of your property. We offer professional roof cleaning services to remove moss, algae, and other debris that can cause damage to your roof. Our team uses specialized equipment and techniques to ensure that your roof is thoroughly cleaned without causing any damage.
Our roof cleaning services are typically priced based on the size and condition of your roof. We offer free estimates and can provide you with a detailed breakdown of our services and pricing.
Choose Shine City for Your Exterior Cleaning Needs in Burnaby
At Shine City, we are committed to providing our clients with exceptional exterior cleaning services. From Burnaby pressure washing and soft washing to roof cleaning and more, we have the expertise and equipment to handle any job. We pride ourselves on our attention to detail and our commitment to customer satisfaction.
If you're looking for a reliable and professional exterior cleaning service provider in Burnaby, look no further than Shine City. Contact us today to schedule a consultation or to learn more about our services. Keywords: Burnaby pressure washing, soft washing, roof cleaning.