Langley Commercial Pressure Washing Services: Elevate Your Business Aesthetics with Shine City
In the bustling heart of Langley, where commercial competition is ever-rising, your establishment's exterior becomes a silent ambassador for your brand. A clean, well-maintained exterior can be as crucial as the services you offer within. Shine City understands this ethos and introduces its unbeatable Langley commercial pressure washing services. A fusion of expertise, commitment, and state-of-the-art technology, we aim to redefine your business's aesthetic appeal.
---
Shine City's Pledge: Best-in-Class Commercial Pressure Washing in Langley
When it comes to representing your business, compromise isn't an option. Here's why Shine City stands as Langley's preferred choice for commercial pressure washing services:
Versatility & Precision: Our offerings span from storefronts to large-scale commercial parks. Key services include:

Langley Commercial Building Pressure Washing: Restore your building's brilliance, making it a true reflection of your brand's quality.
Langley Parking Lot Pressure Washing: Ensure your parking spaces remain inviting, free from grime and unsightly stains.
Langley Parkade Pressure Washing: Enhance safety and visual appeal with a thorough cleaning, removing accumulated pollutants and ensuring non-slippery surfaces.
---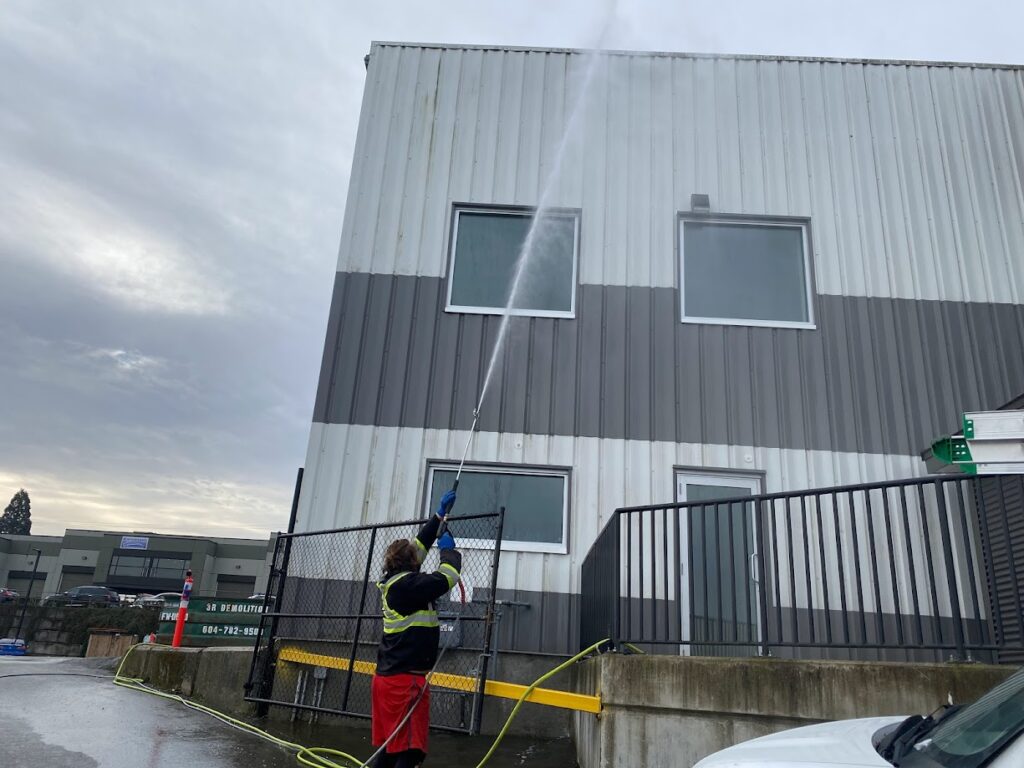 Why Shine City is the Epitome of Excellence
Choosing Shine City's commercial pressure washing services in Langley translates to:
Exemplary Results: Each wash reveals a facade that looks as good as new, rejuvenated and invigorated.
Eco-conscious Methods: We employ environmentally friendly cleaning agents, ensuring potency without environmental compromise.
Seasoned Professionals: Our team, trained extensively, brings to the table a blend of experience, skill, and a keen eye for detail.
---
Frequently Asked Questions (FAQs)
1. How does regular commercial pressure washing benefit my business? Consistent cleaning not only enhances your property's aesthetics but also extends its lifespan by preventing decay, mold growth, and staining.
2. What sets Langley commercial power washing apart from other regions? Langley, with its specific climatic conditions and urban setup, often faces unique challenges like specific pollutants, which our tailored services effectively address.
3. Can you handle multi-level parkade pressure washing? Definitely! Our team is adept at handling large-scale, multi-level Langley parkade pressure washing tasks, ensuring comprehensive cleaning.
4. How long will the entire cleaning process take? The timeline varies based on the project's size and the level of cleaning required. However, we always strive for efficiency while maintaining our high-quality standard.
---
Invest in your business's visual appeal and structural longevity. With Shine City's Langley commercial pressure washing services, every corner of your establishment will gleam with perfection. Entrust us with your exterior, and watch your business outshine the competition!