Burnaby Commercial Pressure Washing Services: Where Precision Meets Excellence with Shine City
In the ever-evolving business landscape of Burnaby, an immaculate exterior isn't just a luxury; it's a necessity. With the city's bustling commercial activities, the first impression of your establishment can significantly impact your brand. Shine City steps into this space with its world-class Burnaby commercial pressure washing services, ensuring your business facade mirrors the excellence within.
---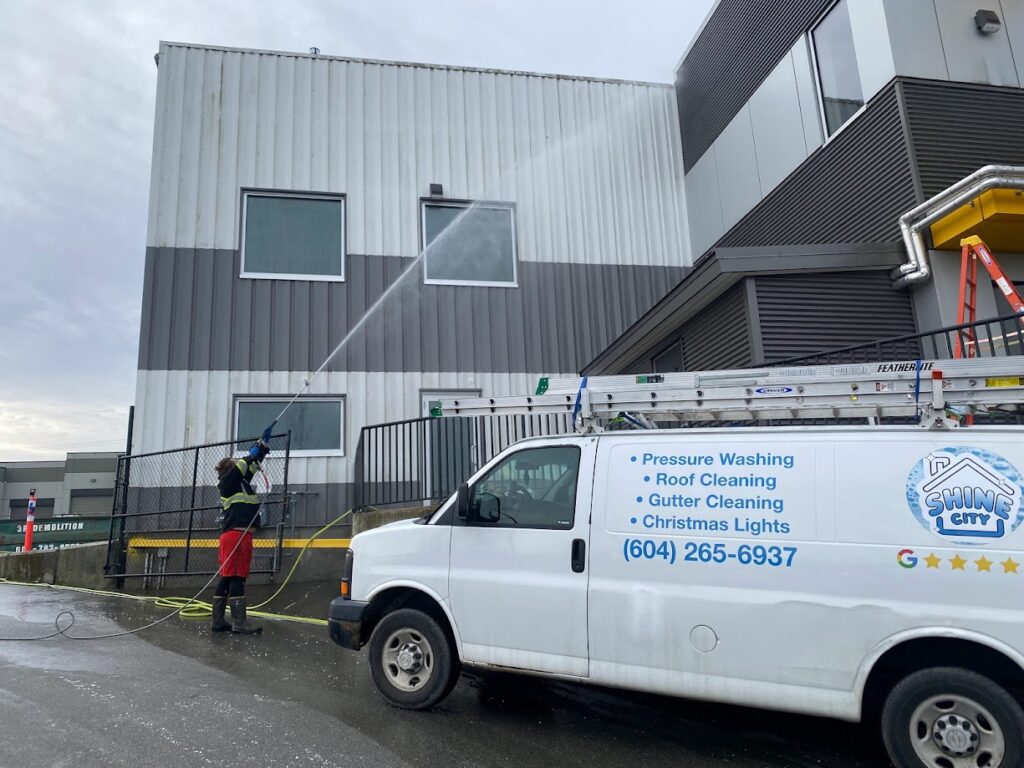 Exceeding Expectations: Commercial Pressure Washing in Burnaby by Shine City
At Shine City, we understand the unique needs of businesses in Burnaby. Our aim? Deliver unparalleled commercial pressure washing services in Burnaby that bring out the best in your establishment:
Holistic Solutions for Varied Needs: Our suite of services caters to diverse business requirements, such as:

Burnaby Commercial Building Pressure Washing: Witness a transformation that revitalizes your building, making it shine in its original glory.
Burnaby Parking Lot Pressure Washing: Ensure your customers and clients step into a spotless, welcoming space.
Burnaby Parkade Pressure Washing: Boost the visual appeal and safety of parkades with thorough cleaning, ensuring they remain presentable and functional.
---
Why Choose Shine City for Burnaby Commercial Pressure Washing?
Deciding on Shine City's commercial pressure washing services in Burnaby guarantees:
Attention to Detail: We don't just clean; we restore, paying heed to every tiny aspect ensuring a comprehensive cleaning experience.
Eco-friendly Methods: Our commitment extends to the environment, utilizing cleaning agents that provide optimal results without harming our planet.
Skilled Artisans: Our team, trained to perfection, infuses each project with dedication, skill, and a drive for excellence.
---
Frequently Asked Questions (FAQs)
1. How does consistent commercial pressure washing add value to my business? Regular pressure washing not only elevates the aesthetic appeal but also safeguards your establishment from damage due to mold, mildew, and accumulated pollutants.
2. How does Burnaby commercial pressure washing differ from other locales? Given Burnaby's distinctive environment and urban nuances, our services are tailored to address the region-specific challenges, ensuring optimal outcomes every time.
3. Are large-scale parkade pressure washing projects manageable? Certainly! Our Burnaby parkade pressure washing is adept at handling projects of all sizes, delivering impeccable results across the board.
4. What's the duration of the cleaning process? While the timeline can vary based on the project's intricacy, our team is committed to delivering prompt yet high-quality services, ensuring minimal disruptions.
---
Give your business the facade it deserves. With Shine City's Burnaby commercial pressure washing services, let your establishment exude unmatched brilliance and authority. Engage with us today, and embark on a journey to perfection!