Why You Need Tennis Court Cleaning
Tennis courts, just like any other outdoor surface, can accumulate dirt, grime, moss, and even mildew over time. In addition to deteriorating aesthetics, these undesirables can also pose serious safety hazards to active players by increasing the risk of slips and falls. That's where Shine City's premium tennis court cleaning services can serve an ace. We employ expert pressure washing techniques to effectively cleanse tennis courts, leaving them shining and safe.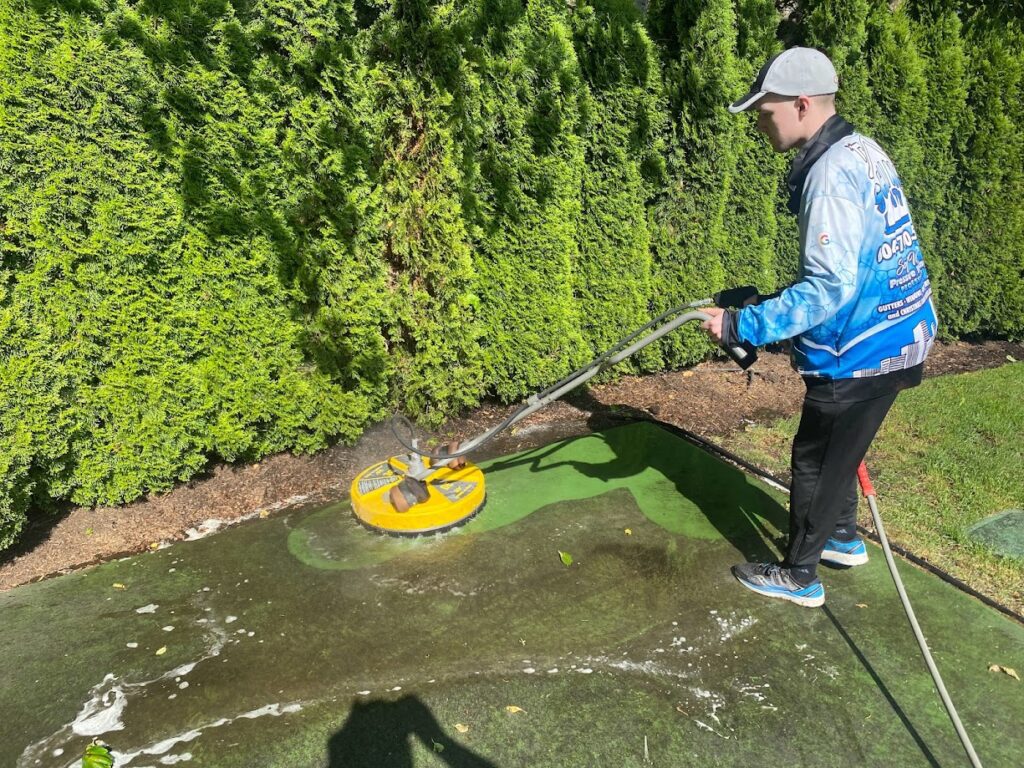 Clean Tennis Courts: No More Troublesome Groundstrokes or Unwanted Slips
Cleaning a tennis court is no ordinary job. It requires special skill and expertise to ensure dirt and grime are removed effectively without causing any surface damage. At Shine City, we combine our excellent pressure washing equipment with our experienced cleaning staff to make sure every inch of your court is meticulously cleaned. We focus on knocking out stubborn grime, moss, and algae, while pre-treating and post-treating the court surface with commercial-grade cleaning agents to prevent new growth and extend the cleanliness of your tennis court.
Pricing for Pristine Tennis Court Pressure Washing Services
When it comes to pricing, our tennis court pressure washing services are as fair as a perfectly scored match. The cost depends on several factors such as the court's condition, its type (hard or soft court), and its size. Remember that we have a minimum service charge of $275 for all jobs we do. However, thanks to our volume discounts, you can bundle this service with other cleaning services to get excellent value for your money.
Whether you have a public tennis court that sees numerous matches a week or a personal court in your backyard, Shine City's tennis court cleaning service guarantees that your court remains in top shape, ensuring player safety while improving game experience. Contact us at Shine City today and let our experts serve that clean ace to your tennis court.