Sechelt Pressure Washing & Exterior Cleaning Services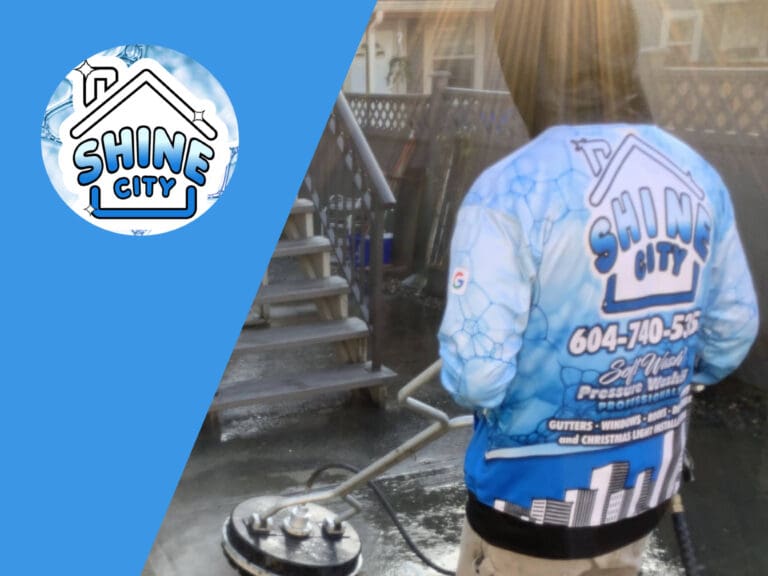 If you are in need of Sechelt pressure washing, house washing or exterior cleaning, you have come to the right place.
At Shine City, we offer professional pressure washing services in Sechelt that can help restore the look of your home's exterior surfaces. Our team of experts has the right equipment, chemicals, and expertise to pressure wash almost any surface, including concrete, asphalt, pavers, brick, retaining walls, decks of all types, patio covers, driveways, parking lots, and more.
If you're looking for a way to get rid of dirt, grime, and other stubborn stains from your home's exterior surfaces, then Sechelt power washing is the solution. Our Sechelt pressure washing service uses surface cleaners to evenly clean surfaces without leaving ugly lines, and we always use the right nozzles to apply just enough pressure to the surfaces to be cleaned.
On average, our Sunshine Coast pressure washing services in Sechelt can cost anywhere from $400 to $2000 or more depending on the size of the job, the condition or dirtiness of the surfaces, and the complexity of the job. For example, an average 2 car wide driveway often costs approximately $200 +GST.
Sechelt House Soft Washing
In addition to pressure washing, we also offer soft washing, which is great for cleaning delicate surfaces that could be damaged by high pressure. Soft washing is ideal for surfaces like roofs, house siding, decks, awnings, and more. We use a gentle detergent formula that breaks down mildew and algae, making it easy to rinse away with low pressure.
We are a Surrey pressure washing company whose owner grew up in Sechelt BC, and we frequently make trips to Sechelt to visit family and friends, while providing our services to the sunshine coat at the same time. Give Shine City a call today for a free quote on Sechelt power washing!