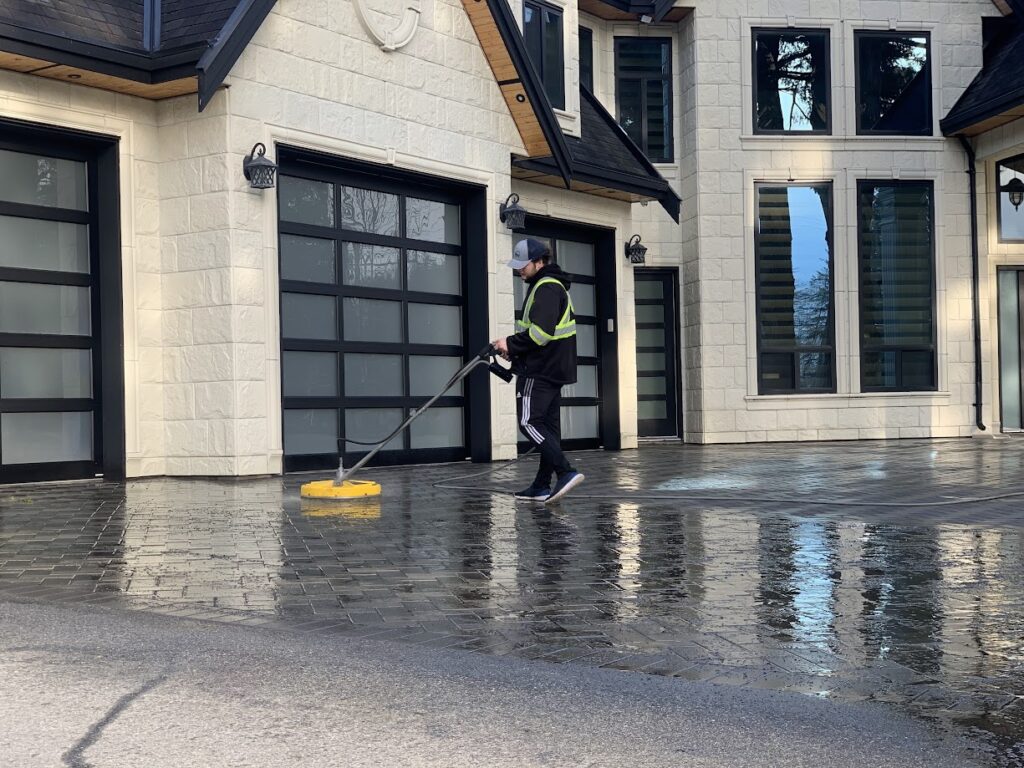 Paver Pressure Washing – The Perfect Solution for Pristine Outdoors
Outdoor pavers, no matter how resilient, suffer from weather exposure, growing moss and stubborn dirt accumulation. Shine City's specialized paver pressure washing services are here to restore your pavers to their former glory. Cleaning pavers can be challenging but at Shine City, we are equipped with the latest commercial-grade pressure washers designed to clear off persistent grime and dirt, reviving the beauty of your pavers.
The Process of Paver Cleaning
Pavers pose a unique set of challenges. The crevices between the pavers are not only a breeding ground for moss but small amounts of paver sand can also displace during the pressure washing process. However, we have the expertise to handle these complexities. We adopt a cleaning technique catering to the dirt level and type of pavers. If the pavers have no or very little moss, a swift pressure wash could be all it takes. On the other hand, if it has significant moss buildup, a more thorough approach might be required. While we don't currently offer paver re-sanding, we manage to clean your pavers thoroughly without causing the loss of a lot of sand.
Pricing for Paver Pressure Washing
Our pricing for paver cleaning varies depending on the dirtiness of the surface. Paver surfaces with little to no moss could be cleaned at 25 cents per square foot. However, significant moss buildup could take the cost as high as 50 cents per square foot. We understand each job is unique and your satisfaction remains our top priority.
Our paver pressure washing service ensures your outdoor area remains aesthetically pleasing and inviting. It also helps extend the life and the colour vibrancy of your pavers. Trust Shine City to do the job right, and you'll enjoy an immaculate outdoor space for years to come.