Importance of Greenhouse Cleaning for a Healthy Plant Environment
We specialize in Greenhouse cleaning! Greenhouses are sanctuaries for various plant species. However, a stray leaf, a speck of dust, or a drop of grime can affect the delicate balance required for plants to thrive. At Shine City, we champion the importance of maintaining clean greenhouses, offering professional greenhouse washing services to ensure plant health and growth. Our services target not just visible dirt and debris but also potential pathogens that could harm your precious plants.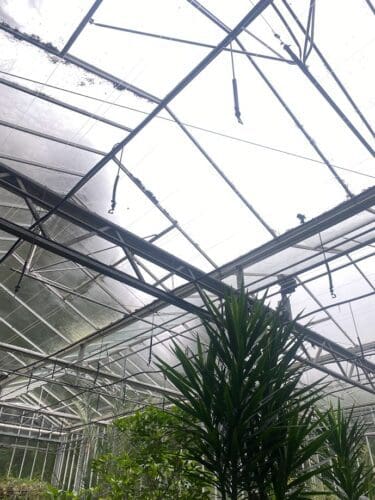 Intricate yet Non-Invasive Clean Greenhouse Procedures
Cleaning a greenhouse is a delicate process that demands comprehensive knowledge of plant care and a meticulous approach. With us at Shine City, you can relax knowing that your greenhouse is in skilled hands. We use commercial-grade equipment and non-toxic cleaning solutions that respect the fragility of your plants. Our team works diligently to clean greenhouse interiors and exteriors, including the glass panels, frames, vents, walkways, and work surfaces. We cleanse these regions of harmful pathogens, pests, and dirt, revamping your greenhouse into a clean, thriving habitat for your plants.
Pricing for Comprehensive Greenhouse Washing Services
At Shine City, we believe that quality comes with cost-effectiveness. Our greenhouse cleaning services are pegged reasonably and structured largely around the square footage, the level of soiling, and the complexity of the task at hand. Keep in mind our minimum service charge of $275 which applies to all services. We also offer volume discounts for combined services, giving you quality cleaning solutions that also offer excellent value for your money.
In the delicate world of plants and greenhouses, every cleaning decision impacts the well-being of your plants. Trust Shine City to provide comprehensive and thorough greenhouse cleaning services, enabling your plants to grow in a clean, healthy environment. Contact us today to schedule a service and give your greenhouse the cleaning care it deserves.