Deck cleaning services in Surrey, Langley & Abbotsford
When it comes to cleaning decks, one cannot underestimate the importance of proper maintenance. Not only does a clean deck enhance the appearance of your property, but it also ensures the longevity of your deck. At our company, we take deck cleaning very seriously. We clean a variety of deck and patio types, including concrete, vinyl, tile, and more.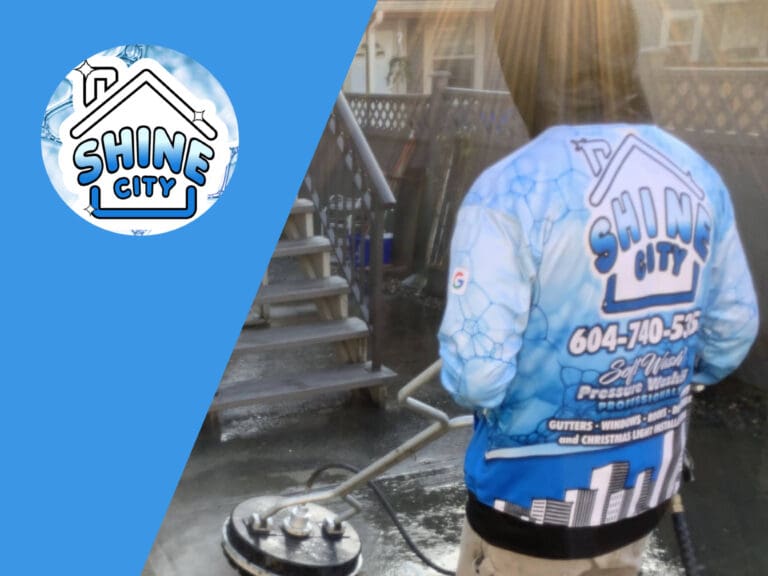 Our deck cleaning process involves a combination of the soft wash method and low to medium pressure, depending on the surface type. We understand that each deck is unique, and we tailor our cleaning methods accordingly, to ensure the prevention of damage to any of our customers' property. Our goal is to restore your deck to its former glory, without causing any harm to the surface.
The Cost Of Deck Cleaning
Deck cleaning often costs between $75-$350, depending on the type of deck, the size of the deck, and the condition of the deck. We believe in providing our customers with transparent and affordable pricing, so you can rest assured that you're getting the best value for your money.
If you're in Surrey and looking for professional deck cleaning services, look no further. Our team of experts is here to help you with all your deck cleaning needs. Contact us today to schedule an appointment and give your deck the care it deserves.
We also offer other exterior cleaning services, including roof cleaning, gutter cleaning, house soft washing, and Christmas light installation. Call us today for a free quote!