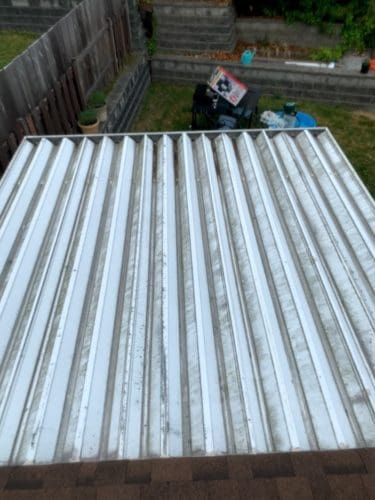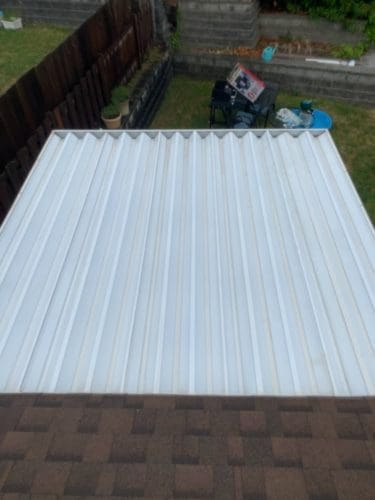 If you find yourself in need of exceptional Surrey awning cleaning and patio cover maintenance services, look no further. We are a trusted, expert team with numerous years under our belt, specializing in the thorough cleaning of a diverse range of awnings.
Our vast experience includes cleaning various materials, such as glass, vinyl, and metal awnings. To maintain the integrity of these materials and avoid causing any damage, we employ the soft wash technique. This approach offers a gentle, yet highly effective way to remove dirt and grime, foregoing the potentially damaging high-pressure methods that could compromise your awnings' longevity.
Metal awning cleaning Surrey
Metal awnings, a common architectural feature in many Surrey properties, are particularly prone to green algae, moss, and mildew build-up over time. Cleaning these structures is not a simple task as it may seem, especially if we want to avoid damage caused by excessive pressure. Tackling layers of stubborn grime necessitates the use of specialized chemicals that can penetrate the grime without causing harm to the metal itself. As a result, our cleaning process yields superior results, leaving your awnings looking rejuvenated and almost like new.
Glass awning cleaning in Surrey
On the other hand, glass awnings present their unique set of challenges. Unlike other materials, glass requires a more meticulous and tailored approach to cleaning. It involves a combination of carefully selected chemicals, light pressure, and detailed scrubbing. Over the years, we have successfully cleaned hundreds of glass awnings, and our meticulous attention to detail has allowed us to restore these structures to a condition close to their original splendor.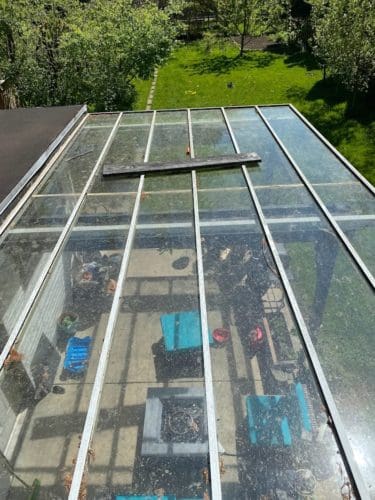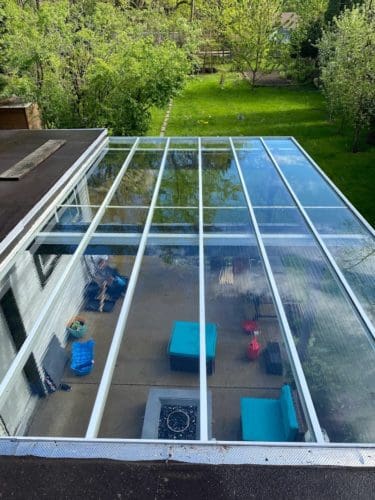 Our dedication to ensuring that every glass awning we work on is carefully and thoroughly cleaned down to the smallest detail, has gained us the trust of many clients in Surrey. We believe that every awning, regardless of its size or material, deserves the best care and attention.
Aside from our cleaning services, we also offer professional advice on how to maintain your awnings to ensure they continue looking great and serving their purpose for many years to come. We are not just cleaners, we are caretakers of your awnings, invested in their upkeep as much as you are.
Your awnings are not just a part of your building's exterior; they are an investment and an expression of your style. They deserve to be maintained by professionals who understand this. With us, you get more than just a cleaning service; you get a partner who treats your awnings with the respect and care they deserve.
We invite you to reach out to us today for a free quote. Let's discuss how we can bring your awnings back to life and ensure they continue to enhance the beauty of your home or business. Choose us, and experience the difference our professional awning and patio cover cleaning services in Surrey can make.