Restore Your Aggregate Surfaces with High-Quality Pressure Washing
Aggregate surfaces, with their embedded pebbles and porous attributes, add a unique aesthetic appeal to any space but also potentially hold more organic growth thus requiring regular care. The first step to maintaining aggregate surfaces is professional cleaning. Shine City's expert aggregate pressure washing services are the perfect solution to your aggregate cleaning needs. Our high-quality washing process not only restores the appearance of your aggregate surfaces but also extends their lifespan.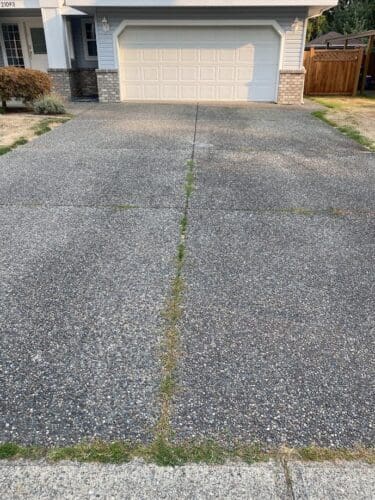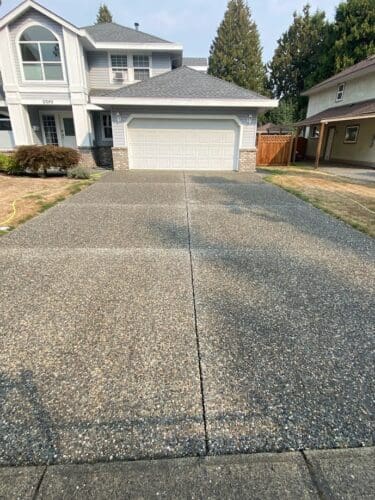 Fine-Tuned Approach to Aggregate Cleaning
Aggregate surfaces are made up of numerous tiny pebbles embedded in the material. The spaces between these pebbles act as reservoirs for dust, dirt, and organic growth, thereby necessitating slow and mindful cleaning. However, this should not be perceived as a challenge but rather a process requiring a unique touch. At Shine City, we employ a meticulously crafted approach to aggregate pressure washing. We fine-tune our cleaning procedures to the specific needs of your aggregate surface, ensuring maximum longevity and visual appeal.
Shine City provides aggregate cleaning solutions priced at around 30 cents per square foot, given the surface condition is not outrageously dirty. Price variations depend on the level of dirtiness, accessibility, and overall job size. Keep in mind that we offer volume discounts to ensure you get the best value for your money, regardless of how big or small the job is. We foster transparency in our pricing, aligning it with the quality of our services for the utmost customer satisfaction.
Don't let dirt, grime, and moss rob your aggregate surfaces of their splendor. Trust Shine City's aggregate pressure washing services to restore your aggregate surfaces to their full potential, delivering a pristine finish that leaves both residential and commercial properties looking their best. Reach out to us at Shine City and experience our unbeatable aggregate cleaning services firsthand.